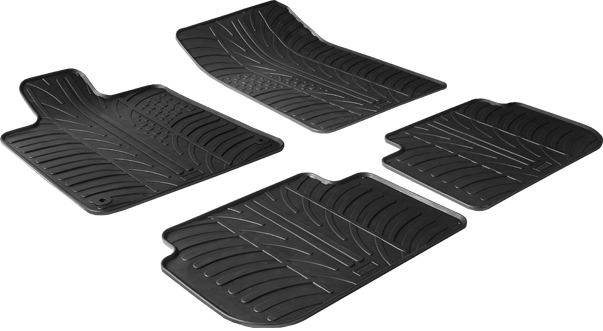 Tailored rubber mats are products made by the Gledring company.
The materials used in the production are human friendly, smell nice and do not contain any toxic impurities. They are in accordance with all European directives and laws that apply for the automotive industry.
Car mats are recognisable by their unique design, which prevents the accumulation of dirt along the embossed lines of the mats. They are very simple to clean and maintain: all you need is water and a sponge.